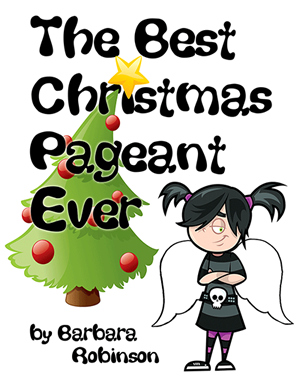 Pellissippi State Community College and The WordPlayers get in the holiday spirit by presenting "The Best Christmas Pageant Ever" at the school's Clayton Performing Arts Center on Dec. 14-15.
Performances are scheduled for 7:30 p.m. on Friday, Dec. 14, and Saturday, Dec. 15. There is also a matinee at 2:30 p.m. on Saturday.
This family-friendly presentation is part of The Arts at Pellissippi State, an ongoing opportunity for the community to enjoy cultural activities ranging from music and theatre to international celebrations, lectures, and the visual arts.
The WordPlayers is a company of Christian theatre artists based in Knoxville. In this hilarious tale, a couple struggling to put on a church Christmas pageant is faced with casting the Herdman kids, probably the most inventively awful kids in history.
The Clayton Performing Arts Center is located on the Hardin Valley Campus, 10915 Hardin Valley Road. Cost of admission is $12 for adults, $10 for seniors and students, $8 for youth (age 12-17), and $5 for children under 12.
Tickets may be purchased by visiting www.pstcc.edu/arts or by calling (865) 694-6400. They also may be reserved by phone at (865) 694-6684 or by email at foundation@pstcc.edu.
To request accommodations for a disability, contact the executive director of Human Resources and Affirmative Action for Pellissippi State, (865) 694-6607 or humanresources@pstcc.edu.